DI Slides
1. ADD A NEW SLIDE
Under 'DI Slides', click on 'Add New'.
2. TITLE YOUR SLIDE
Begin by giving your slide a title.
Next, select the slider where you would like your content to appear and click 'Set to Slider'. You will typically see 'Homepage' as an option here, but you may see additional options if you have more than one slider on your site.
3. SELECT SLIDE TYPE
3.1 IMAGE SLIDE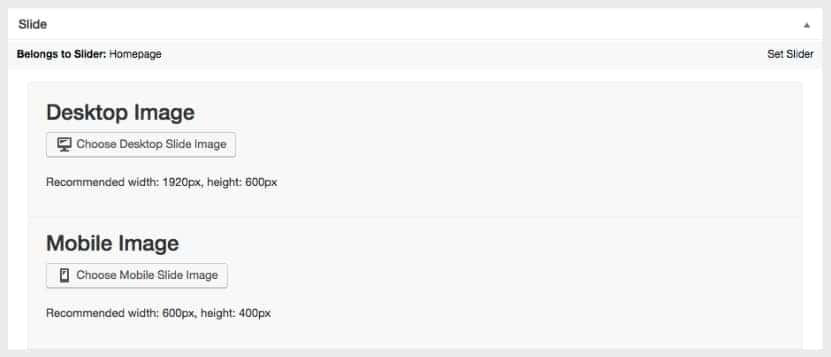 Upload an image for both desktop and mobile.
NOTE: The recommended sizes for each image will be listed beneath the 'Choose Slide Image' buttons. If you are part of our FCA Certified OEM Program, requirements state images for desktop must be 1920 x 705px and mobile images must be 600 x 400px. Be sure any additional dealership slides are added after the required OEM images.
Optional Settings
1. Slide URL – If you would like your slide to link to another page, paste the URL into this box. You can also use the dropdown menu below to determine if the link will open in a separate tab.
2. CTA Tagging – NOTE: this option is only applicable to the agency working with dealers who are part of our FCA Certified OEM program.
3. Disclaimer – Add any necessary disclaimer text to this area. This will create a 'View Disclaimer' tab in the top right corner of your slide, which the customer can click to view the full disclaimer text.
4. Slide Visibility – This allows you to make your slide only visible on certain devices if desired (i.e. only on mobile, or only on desktop).
3.2 VIDEO SLIDE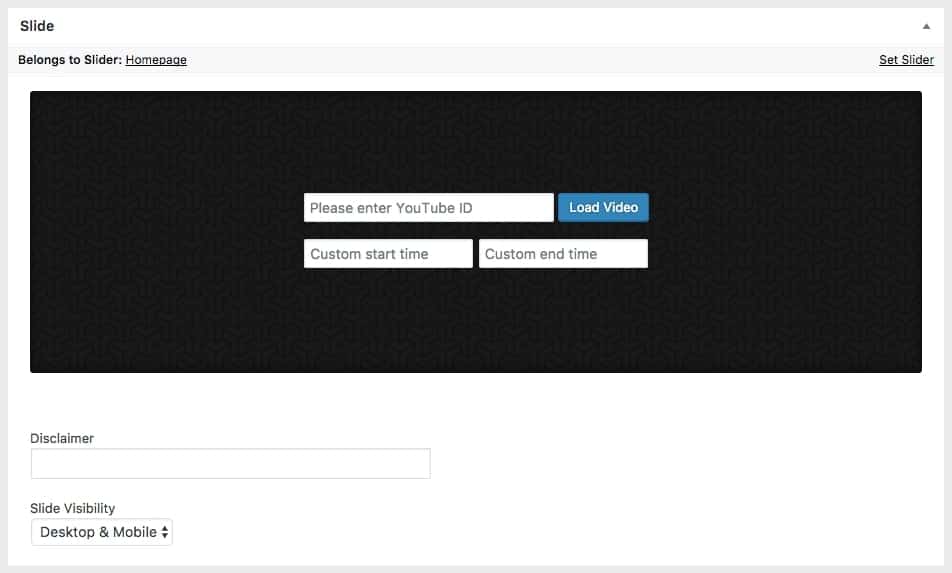 To add video to your slide, enter the YouTube ID for the video or paste in the whole URL for the YouTube video.
You can specify custom start and end times for your video in total number of seconds, with no additional punctuation. For example, if you wanted your video to play from 0:10 to 1:20, the custom start time would be 10, and the custom end time would be 80.
You can also add a disclaimer tab and adjust your slide visibility, just as you can with image slides.
4. Set Expiration Date and Publish
For both image and video slides, you have the option to set an expiration date. At the end of that date, the slide will come down off the site and be placed into draft.
When finished, click 'Publish' to make your slide live.